We Are Here For Your Happiness (2019)
We are here for your happiness connotes the unique cultural space of the Chinese restaurants in Australia, where a recalcitrant force against the dominant culture lies beneath a warm-hearted hospitality. In this space, the invisible aggressiveness of the demand on cultural engagement is embodied in cultural enunciation and interaction. While Chinese culture is vehemently emphasised, this cultural identity is allowed to be reshaped by other cultures.
By including various material representation of Chinese culture, this installation places a Chinese room in Bundoora Homestead building. In contrast to English Queen Anne Style of the building, the inserted Chinese content tends to remove the dominance of the colonial culture and brings the Chinese and the English culture onto the same level for a conversation. In the space of this installation, both cultures have been removed from their origins and become the constituent of Australia culture. Meanwhile, this installation tends to emerge the voice of Chinese woman, which is often found absent in the discussion about the cultural and political identity of Australian Chinese community.
My thoughts and concerns about this installation can be read in my interview with Andy Butler published on Liminalmag.
Click to read: https://www.liminalmag.com/interviews/siying-zhou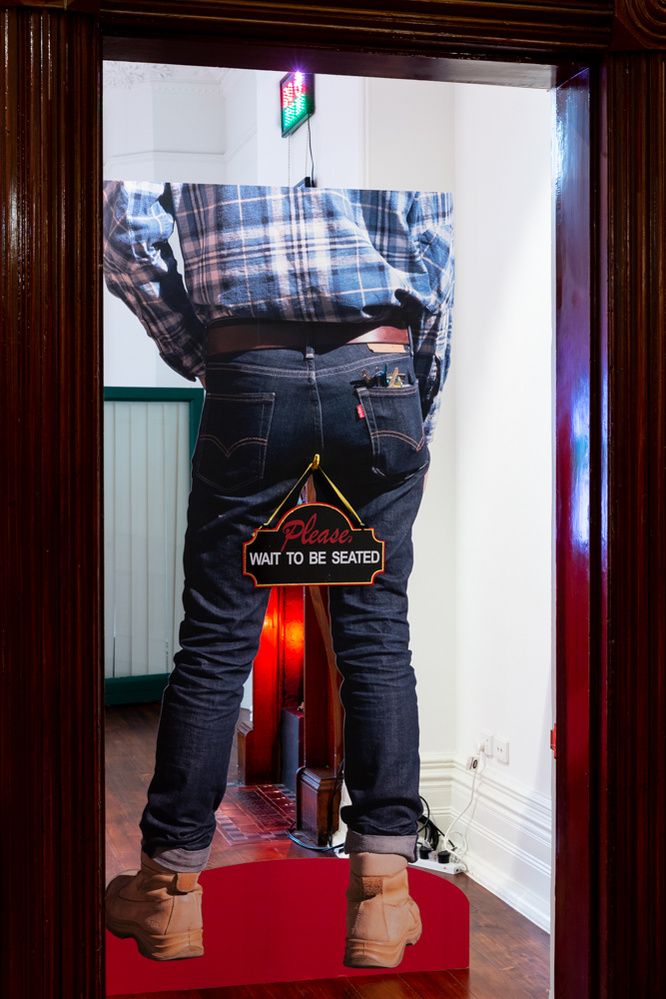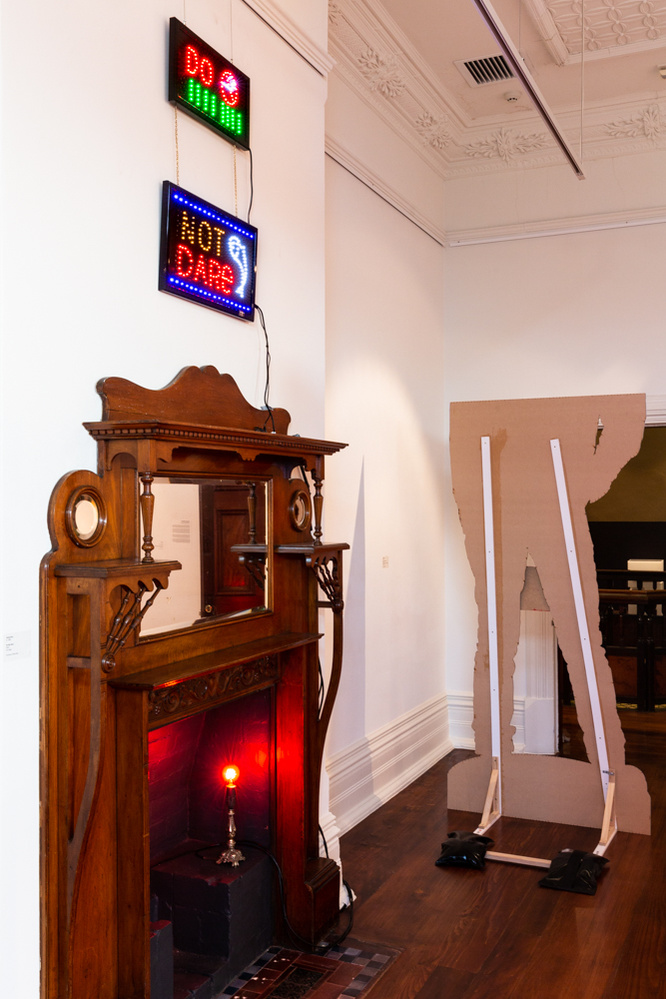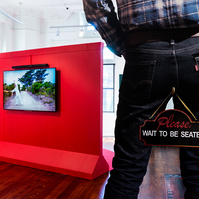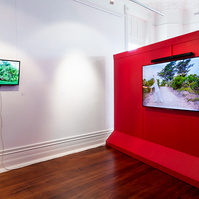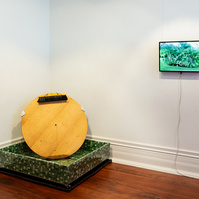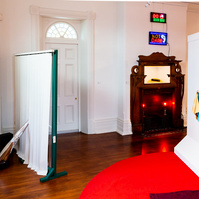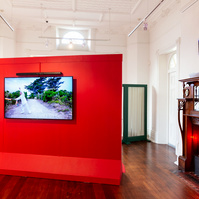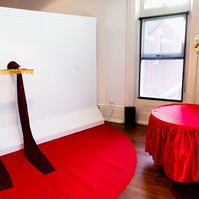 The list of components of the installation:
Images are photographed by Janelle Low. Image courtesy of the artist.
1, "Please wait to be seated", 2019, MDF boards, digital prints on vinyl, timber frame, a plaster casting of an index finger covered by gold leaf. 2200 x 1050mm (HxW)
2, A Feng Sui Corner, 2019, A table top, a broom head, a plaster casting of a pair of female hands, timber box, water pump, vinyl veneer. 1500 x 1500 x 1200 mm(W x L x H)
3, Nature Calls, 2019, Duratran print and a light box, 420 x 594mm (H x W)
4, Do Not Dare, 2019, LED signs. 750 x 1100mm (w x H)
5, Tai Chi Machete, 2019, A Taichi Machete wrapped in stubbie cooler material, fringe, mannequin hands, silk sleeves. The machete - 120 x 845mm.
6, Table Manners, 2019, Fabric, two electric fan, a 24k gold plated casting of two pairs of hands, a bronze rod and a table. 900 x 900 x 1550mm (W x L x H)
7, Restaurant Windows, 2019, Glass, timber frames, a vertical blind and a mannequin leg. The windows - 1500 x 1800mm (w x H)
8, TaiChi Practice, 2019, HD video, a sound track. 5'15''
9, The incident. 2019. A digital audio recording of my narration.